I know there is a capacity to investigate and Dream for updates on Bathroom Remodels, where, as I have invested, most my life remodeling Bathrooms, Kitchens, totaling home restoration.
One of my challenges, started in 1998 while working in restoring a very old house in Salt Lake City, on B Street, which construction of this home, started in the year 1905, made of a brick foundation, a concrete terrace, 4 stories including the basement and attic conversion to a playroom.
I began in upstairs double bath and shower separated rooms with adjoining toilet water closet room. I had to demo all existing plumbing and open all walls to reframe structure, require all new plumbing, walls, etc. install two new vanities with sink and one jetted tub and standing shower with glass door.
As you will see 1″ inch porcelain tile on floor and ceramic 3″ + 5″ brick stack wall veneer with accent sizzle strip and linen cabinet.
Then started kitchen addition, because there was not enough room for a decent size kitchen. another phase in the process of restoring this antique house, which I will also displace a kitchen picture.
The renovation is a tedious process, renewing plumbing, electrical, framing is a nightmare, being of old methods and dimensions. Usually, framing has to be updated to uniform building codes, in other words, strengthen to earthquake specifications.
I am interested in demonstrating step by step instructions on how to rebuild your shower or tub enclosures, from interior plumbing to placing valve or setting rough plumbing drains and running water lines to faucets.
A Picture is Worth a Thousand Words & a Thousands Mosaic Tile
After 20 years this bathroom remains sturdy and intact, with no sign of wear and tear, while being used practically every day by several family members.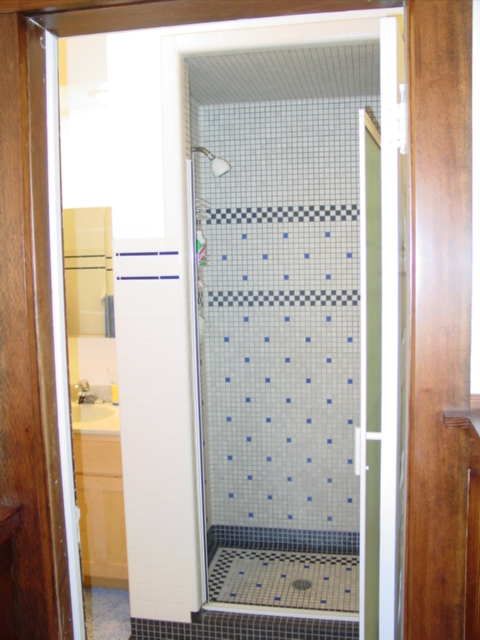 I was so glad to have landed this project, it has taught me many characteristics of re-constructing necessary originality. Mosaic Tile never gets old, if the base structure is sound and waterproof.
Remodeling Bathrooms- Acquired Skill
On my website, Bathroom-Decor-Creative.com, there are many illustrated newly finished Tubs and Showers, where Faucets are an important consideration in Quality Manufacture, and Metalic Finish Trim and handles, showerhead. Valves of many varieties, make and model. And a variety of showerhead arrangements needs.
ShowersPlus.com Is a great place to check-out
also, eFaucets.com has a wide variety of Premium Brands for your Bathroom fixtures. Check them out today!
Bath Remodeling Checklist;
Remove any floor, wall, fixtures, and plumbing.
Relocate drain and hot and cold water for new valve location.
Choose built-in Niche and/or Bench while framing.
Install Shower-pan Liner membrane and Dam, or Tub, As choice
Install Hardy Backer board, then apply Red-guard membrane.
Install Tile or Enclosure material (cultured marble), etc.
Install finish valve Trim and Shower heads, grout and seal all corner joints.
---
Striving Visual Effects and Durability
Quality start with experience, first experience may be a great challenge. Starts with straight wall framing and planning, backing where need, ussually . Do I want Niches and where, how big or wide? What are demensions, am I replacing tub enclosure, where you would need minimum 30" floor depth, do I want a pony wall next to toilet or sink? Giving a minimum door space! Another question, do I want a bench, which needs to be water proof, running moisture over bed-liner for complete leakless seams. The Dam also need to have bed-liner inside mortar, concealing bed-liner.
These are some visual steps and process to remodeling.
too be continued
Demo old shower valve and drain

2″ abs drain re-location

moving Drain to center of floor pan space, run water pex lines to new location

pony wall w/ niche

Pre-slope pour to drain

framing is complete with bed liner 2*6 blocking
You can change the amount of columns in your galleries by dragging a slider in the block inspector in the sidebar.
Media Rich
If you combine the new wide and full-wide alignments with galleries, you can create a very media rich layout, very quickly: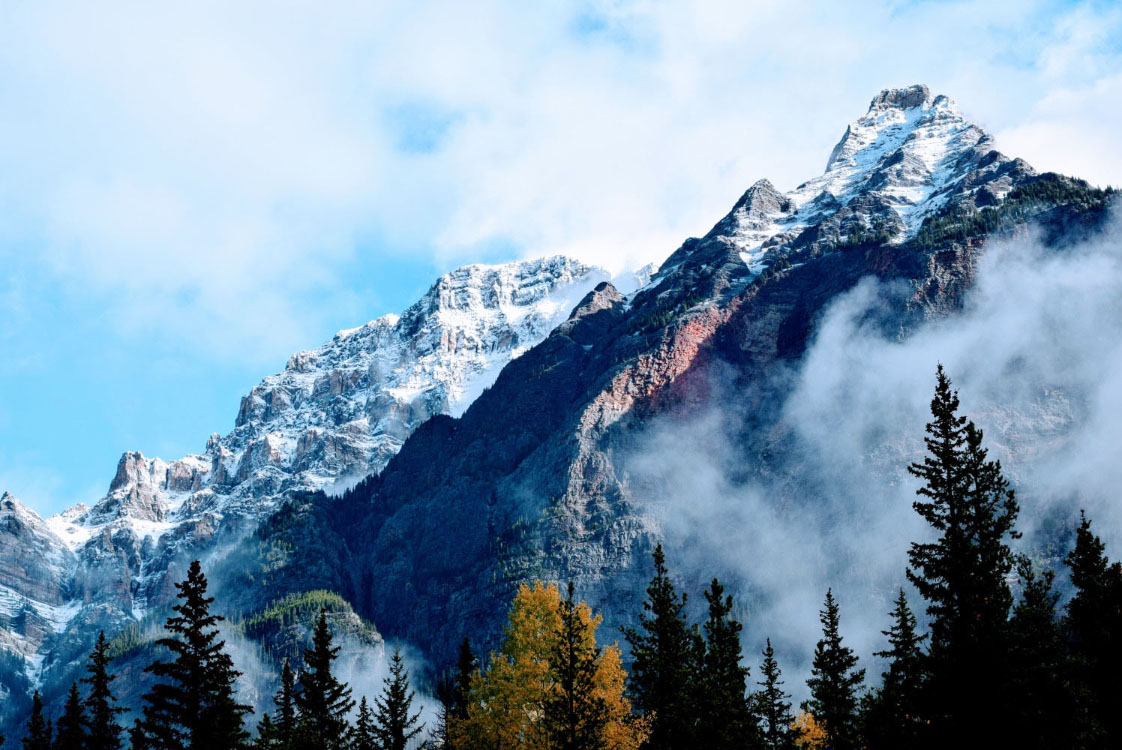 Sure, the full-wide image can be pretty big. But sometimes the image is worth it.
The above is a gallery with just two images. It's an easier way to create visually appealing layouts, without having to deal with floats. You can also easily convert the gallery back to individual images again, by using the block switcher.
Any block can opt into these alignments. The embed block has them also, and is responsive out of the box:
You can build any block you like, static or dynamic, decorative or plain. Here's a pullquote block:
If you want to learn more about how to build additional blocks, or if you are interested in helping with the project, head over to the GitHub repository.
---
Thanks for testing Gutenberg!